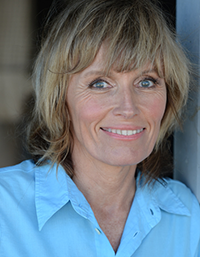 How I Can Help You…
Improve interpersonal skills
Develop team interactions
Business culture
Karin Lehmann
Partner
Karin is an international business coach and entrepreneur who works with executives and entrepreneurs in Europe, South America, and the US. Some of her corporate clients are leaders from companies such as Saint John's Health Center, Whole Foods, Sprint PCS, Cisco, Shell Oil, Paramount, and Sony Pictures.
Recognized as an expert in her field for her ability to laser in on a person's unique qualities, she has helped thousands of men and women in building their dream lives, finding their ideal partners, and creating lucrative businesses they love.
Today, after more than 20 years in the consulting and mentoring field, Karin enjoys conducting workshops, global seminars, and personal consulting sessions, showing people how to create new communication patterns and leadership skills.
Karin is the author of "ALIVE: A Practical Guide to Get Out of Your Head and into Your Heart"
"Big thinking precedes great achievement."
Get Market & Business Intelligence Delivered!